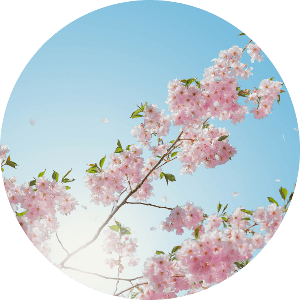 Holidays and sightseeing Tour agency in Delhi
SRM Holidays Private Limited is a unique Tour Operator in Delhi as well as  listed as a leading  Tours and Travel Agents in Delhi .Company provides various Customize Holidays Sightseeing & Tour Packages with Hotels Accommodation In Delhi to North India Tours. 
Currently we are offering Holidays & Tour Packages like- Golden Triangle Tour Packages, Delhi Tour packages, Agra Tour packages as well as Rajasthan Tours packages,With Other Hill Stations Tours like Uttarakhand Tour Packages & Himachal Tour Packages from Delhi.
Our company provides you with qualitative traveling services (Taxi Rentals and Tempo traveller) , lodging services(Hotel bookings) & tour guides as per client's requirements. Our broad experience empowers us to arrange redid and centered Travel programs in counsel with our customers.
The unique features are as follows :
Ease of bookings

24×7 customer service (via inquiry forms , telephonic services and even personal visits are equally entertained )

Hustle free journey

Availability of customized Holidays & Tour Packages as per your convenience

Variety of sightseeing packages with bearable costing

Owned cabs & Tempo Traveller in Delhi

In case of outsourcing , we have verified & registered cabs & tempo vendors only to assure customer security

24×7 availability of backup cabs to avoid delayed or interrupted journey.
For more information about related Tour Packages at best price with a complete travel guide, contact at SRM Holidays Private Limited, one of the leading Travel agents in Delhi.
Get to explore the most exciting travel attractions which give you a great tour experience. So you will connect with a call with us: +919520143837
SRM Holidays  Offers assured Taxi Rental in Delhi. We are offering Professional Taxi Hire services that can bring the right solution for your traveling from Delhi. We Can Arrange Any type of outstation taxi Services For Your Trip of Popular Destination like Delhi Local Sightseeing Packages, Delhi-Agra- Jaipur Tours, Delhi -Agra -Mathura-Vrindavan Tours, Rajasthan Tours Packages, Golden Triangle Packages, Himachal Tour Packages, Uttarakhand Tour Packages.
Our all Fleet is In New Condition And Our Vehicle Is Embedded With All Major Facilities Such As Music System, GPS System, Cover Vehicle Roof With Waterproof Cover And Ample Space For Luggage.
SRM Holidays are Offering various types of A.C Taxi Hire in Delhi -NCR- region, have a look below :-
There are various Holidays And  Tour packages from Delhi that you can customize as per our requirement. 
You Can also book Taxi Rental in Delhi at the Rate of Rs 9 per kms for AC Sedan Car and Rs 12 Per kms for Toyota Innova Car.
For more information about Outstation Taxi Hire in Delhi at best price with a complete travel guide, contact at SRM Holidays Private Limited, one of the leading Travel agents in Delhi.